En marca
Tom Brady may or may not have played his last game as a professional when the Tampa Bay Buccaneers were humiliated by the Dallas Cowboys, who defeated them by a score of 31-14 during Monday Night Football of Super Wild Card Weekend in the NFL playoffs. If this is the last time we saw the seven-time Super Bowl winner as an active player, then Dak Prescott should feel like the luckiest man in the world.
For all the anticipation that Brady generated in his #20 playoff appearance (an all-time record), it was Prescott who stole the show, delivering a performance at the level TB12 has accustomed us to in the past.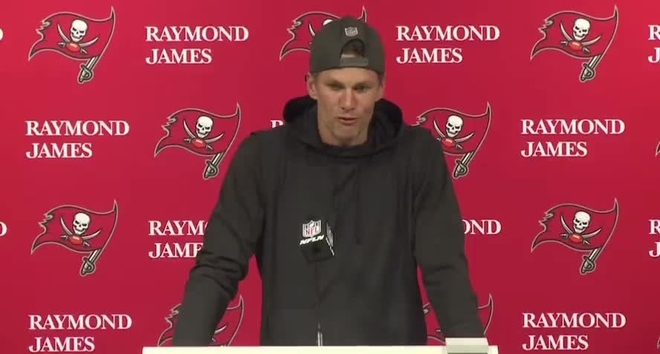 Tom Brady gives heartfelt farewell to the Bucs franchise after playoff defeat
@Buccaneers
The best playoff game in Dak Prescott's career
Dak finished the game completing 25 of the 33 passes he attempted for a total of 305 yards with four touchdown throws and no interceptions. In addition, he generated 24 yards and another touchdown in seven carries, that is, he was involved in 30 of his team's 31 points, at least Brett Maher didn't miss one of the five extra points he attempted.
This performance was not overlooked by the seven-time Super Bowl winner, who, after the game, with all the cameras surrounding him as he made his way to the tunnel on his way to the locker room at Raymond James Stadium, the ex-husband of Brazilian top model Gisele Bündchen dedicated a few seconds of his valuable time and a couple of words to the happy Prescott.
What did Tom Brady and Dak Presco…