En marca
No matter what happens over the course of the rest of the World Cup, Cristiano Ronaldo has already secured another record.
In Portugal's 3-2 win over Ghana, he became the first ever player to score a goal in five different men's World Cups.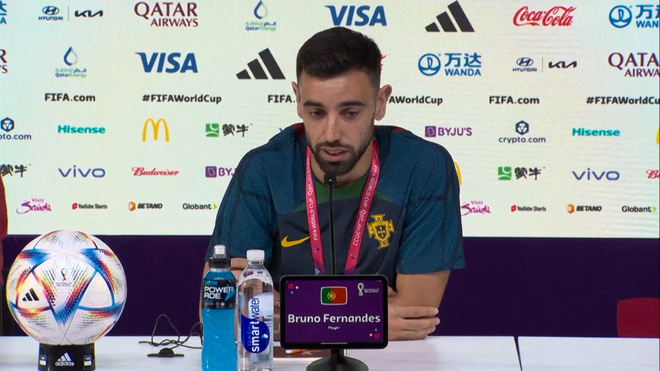 Bruno Fernandes reacts to Ronaldo's Manchester United departure
The No.7 achieved that milestone by scoring a penalty that he himself had won in the 65th minute of his side's opening match.
All of Cristiano Ronaldo's World Cup goals
In total, Ronaldo has eight goals in World Cups, but he has spread these across five different tournaments.
His first World Cup goal came in 2006 against Iran, before one in 2010 against North Korea, one in 2014 against Ghana and then four in 2018, as he scored a hat-trick vs Spain and another goal vs Morocco.
That means he has actually scored his eight World Cup goals against just five different oppo…