En marca
The Dallas Cowboys ended their own Thanksgiving curse by breaking a streak of three consecutive losses on this special date where they always play at home by defeating the New York Giants 28-20 in the second game of Week 12 of the NFL to move into sole possession of second place in the competitive NFC East.
But beyond all this good news for "America's Team" there is a side effect that the win against Big Blue could have, as the Cowboys and Giants are reported to be the top two favorites to acquire the services of spectacular wide receiver Odell Beckham Jr.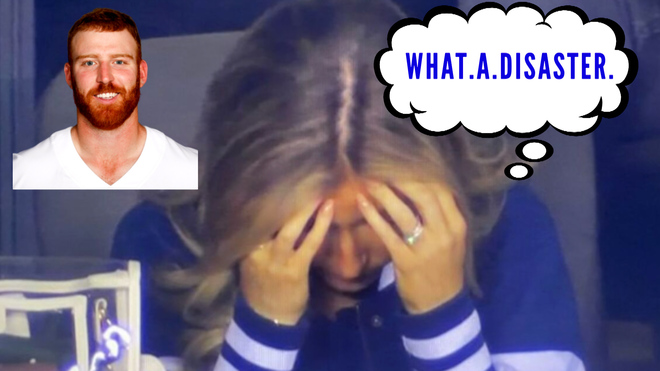 Cooper Rush and his wife's viral story. What an embarrassing weekend!
MATT CANNON
Who will take Odell Beckham Jr?
OBJ has not played in the NFL since he tore his ACL during the first half of Super Bowl LVI that he won with the Los Angeles Rams against the Cincinnati Bengals and made his NFL debut with the Giants in 2014, when the team from the "Big Apple" selected him in the first round of the Draft, however, the Cowboys' top players, including quarterback Dak Prescott and outside linebacker Micah Parsons have openly recruited the aforementioned player.
As for the game itself, Dallas came from behind after a poor first half in which Prescott suffered two interceptions and with a dominant ground game and two sacks by Parsons against an anemic New York offense secured a valuable win to move closer to securing a playoff berth.
Elliott and Pollard completely dominated the Giants
T…