FootballTransfers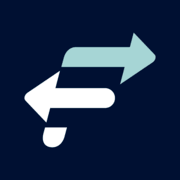 Busquets rejects Al Nassr's €20 million a year offer


Stuart Telford
17 Jan 2023 22:03 GMT
3 min read
Sergio Busquets has rejected the chance to follow Cristiano Ronaldo to Al Nassr, turning down the Saudi Arabian club's offer of €20 million according to Catalan media.
Ronaldo completed his €200m a season move to Al Nassr on 1 January having been released by Manchester United before the World Cup, and a number of stars have since been linked with his new employers.
Busquets was one such player. A Barcelona legend who lined up on the opposite side of the Clasico divide from Ronaldo for many years, he is out of contract at Camp Nou at the end of the season, and speculation about a move to Saudi Arabia has been growing.
READ: Messi and Ronaldo league rivals again? Saudi clubs to offer PSG star €350m contract
However, unlike Ronaldo's recent experience in Manchester, Busquets continues to enjoy the trust of his manager and former teammate Xavi, and he has reportedly turned Al Nassr down.
'Busquets has said 'no"
"Busquets has said no to €20m a season to play for Cristiano Ronaldo's team in Saudi Arabia," report Jordi Costa and Sonia Gelma of the Tot costa show on Catalunya Radio.
Busquets is currently on €37m gross per season at Barca, making him the second-best paid player at the club after Frenkie de Jong, so a financial hit was never likely to entice him, yet alone a footballing one.